About Chaneybrooks Choice Advisors
We have maintained a reputation as one of Hawaii's leading teams in the real estate industry for over 18 years. We have been in the Top 100 of the Honolulu Broker's MLS since 2008, in addition to multiple awards spanning from Listor of the Year and Salesperson of the Year, to Most Transactions of the Year, to Client Service Award while remaining in the top 2% of realtors with Locations nationwide.
ChaneyBrooks Choice Advisors is a team-oriented, high-performing group of dedicated professionals who share passion for best-in-class service. With vision and plans to extend presence into Asia, we are a growing operation, yet committed to being able to serve each client with excellence and a personalized experience tailored to their real estate needs. We've been known to put clients at ease and create a "fun," seamless and memorable process unlike any other real estate transaction they've ever experienced. This is possible because of our synergistic team, valuing each other as much as we value our clients.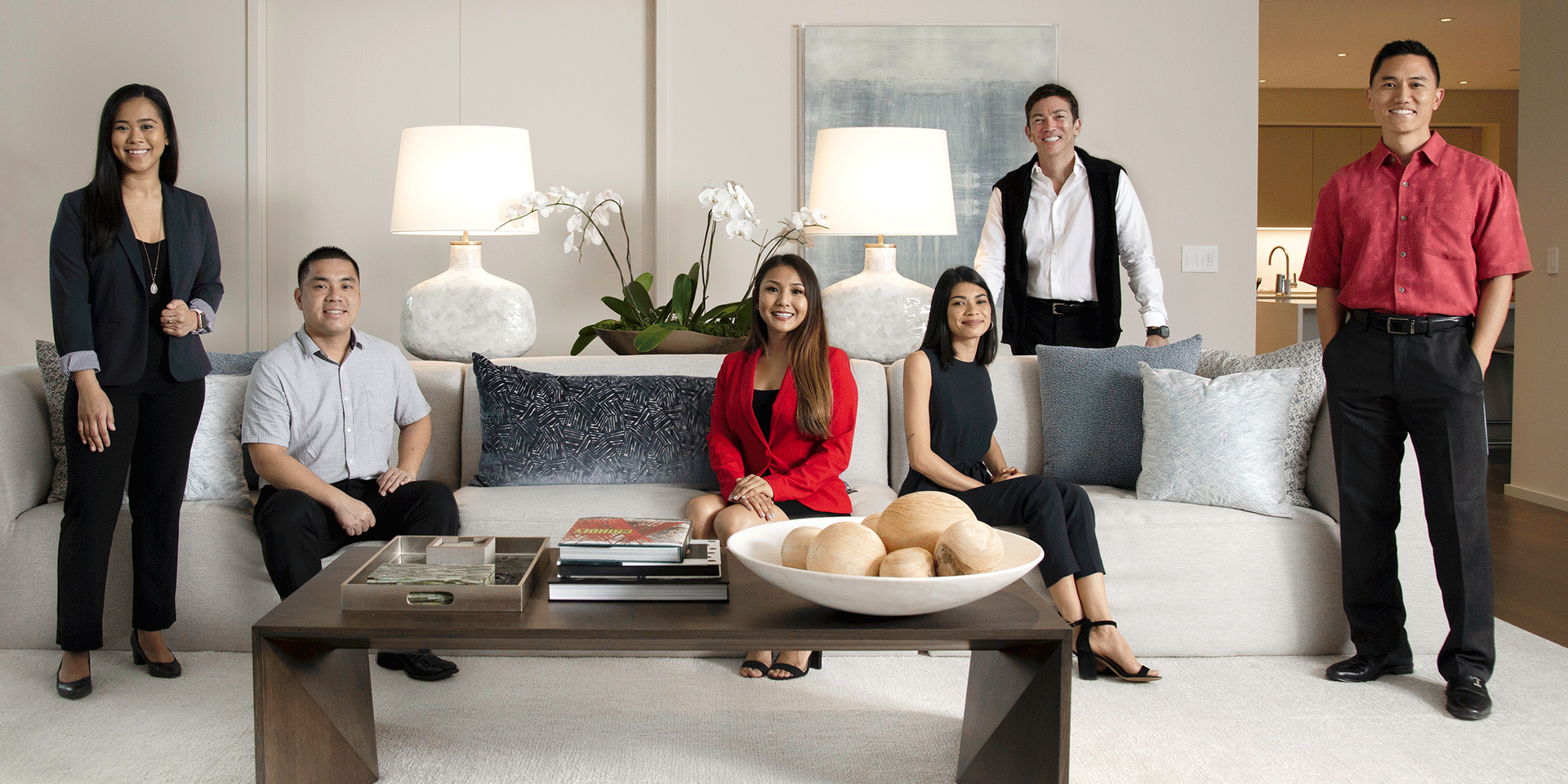 Experience is built over time. For over 18 years, we've seen a variety of transactions, both residential and commercial. When you get into a difficult situation, having our experience to overcome the obstacles will make a marked difference in your real estate experience as well as your end results. Our concern is both for your peace of mind and bottom line.
Over the years, we've greatly enjoyed serving each and every one of our clients, who have become like family to us. We've taken an interest in your success as a home or property owner, and not just the transaction. Our 100% Excellent rating on client surveys for overall service experience speaks for itself! We understand the challenges and complexities of the real estate process, and we want to be there to help you every step of the way.
"We are very please to have Andrew Leong as our agent for purchasing our new home. Andrew understand our needs and expectations and he went beyond our expectations. He kept us informed throughout the transaction process and responded to all our inquiries quickly and easy to understand. Andrew is an…"
"Andrew Leong is the BEST! This is our 3rd transaction with Andrew now and we are always satisfied and impressed. He is very patient and a wonderful listener and takes the time to understand exactly what it is that your looking for and won't waste your time showing you things that don't fit your…"
Chi Quang Ngoc & Charlene H
"A big thank you to our agent, Andrew Leong, for all his hard work and expertise. His knowledge, friendliness, and thoroughness made what would've been a stressful time into smooth sailing. I would definitely recommend Andrew to my friends and family! Thank you again for your hard work!"