best suburbs to live in
2016, according to data from the US census.
In Hawaiian, the word "Waipio" means curved water and "Waikele" means muddy water; words of which describe the areas as they used to be. In ancient Hawaii, both subdivisions or ahupua'a shared the Battle of the Kipapa Gulch where many warriors lost their lives. The area was later named "kipapa" meaning paved with the corpses of the slain. To this day, menehune are said to be seen carrying torches heading downhill of the mountain.
Fast forward into the early 1900's, when the pineapple and sugar industry were booming, plantations began to rapidly pop up. This led to many immigrants moving to Hawaii from China, Portugal, Japan, Puerto Rico, Korea, Okinawa and Polynesia. With so many workers, plantation townhomes were built in Waipio where the current condos stand. Though the plantations are no longer here, the style of which the homes are built have not. Today many homes are constructed with a Hawaiian plantation-style architecture; low profile wood frames, exposed rafters, vertical plank siding and wide-hipped and split pitched roofs. Plus you won't find any homes or condos that are higher than two stories. This allows many residents to have a clear view of the mountains and Pearl Harbor.
In the present day, the lifestyle of living in Waipio Gentry and Waikele is best described as convenient. Both neighborhoods have easy accessibility to the H-1 or H-2 freeway, nearby grocery shopping at Waipio Shopping Center or Waipio Costco, world renown shopping at the Waikele Premium Outlets, top-of-the-line golfing at Waikele Golf Club, schools and restaurants that are walking distance, a multifunctional auditorium/theater and banquet hall – the Okinawan Center and the grand Central Oahu Regional Park.
When it comes to real estate in these neighborhoods, inventory is at historic lows. There are normally less than a handful of single family homes and condos current on the market. And due to high demand, don't think they will stay there for long. Average days on market for Waikele is around 60 days and Waipio Gentry is slightly higher at 79. Due to being so close to the Premium outlets and Golf Course, living in Waikele is a bit more desirable to live driving prices up a bit higher. The average price for single family homes in Waikele is about $735,000 and homes in Waipio go for $635,000. The average price for condos in Waikele are around $470,000 and $370,00 in Waipio.
With so much to offer it's residents, living in Waipio or Waikele seems like a no brainer. If you are interested in seeing what home are available, ask your real estate agent today!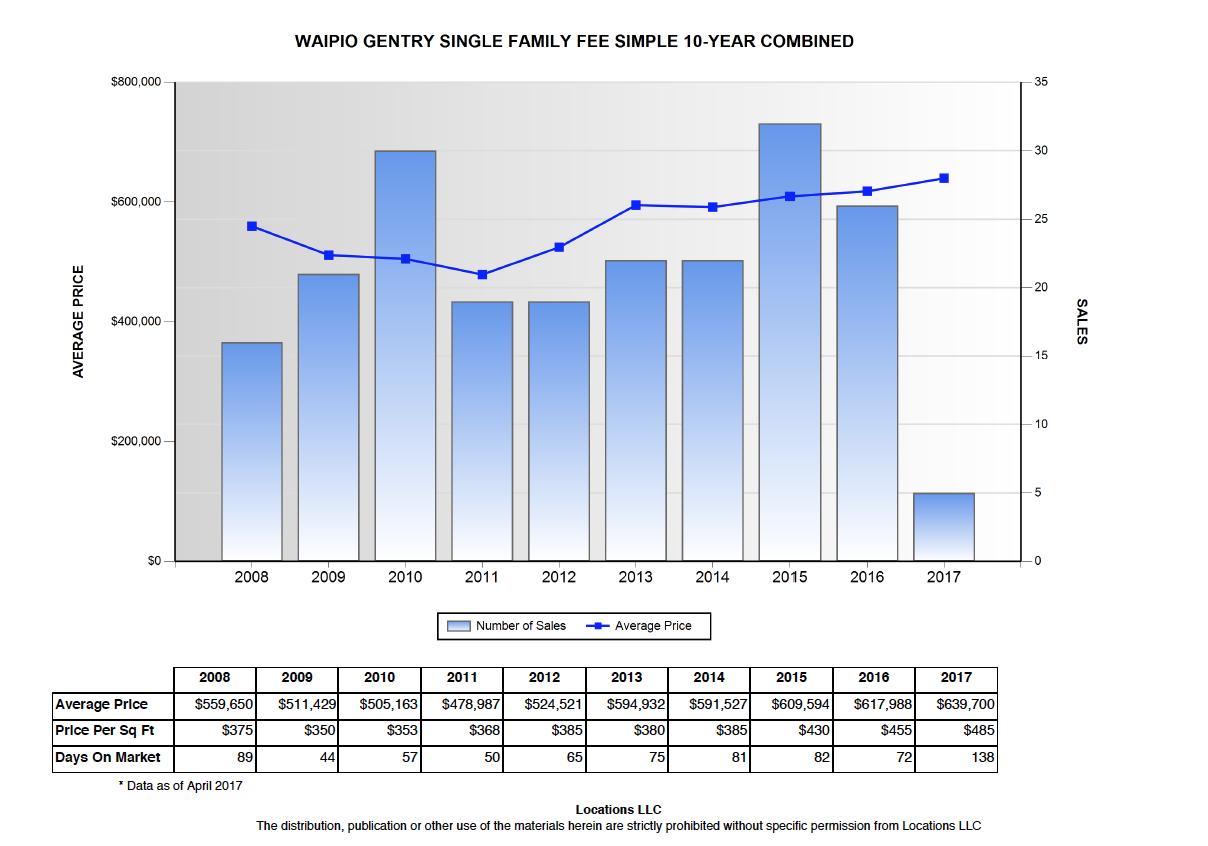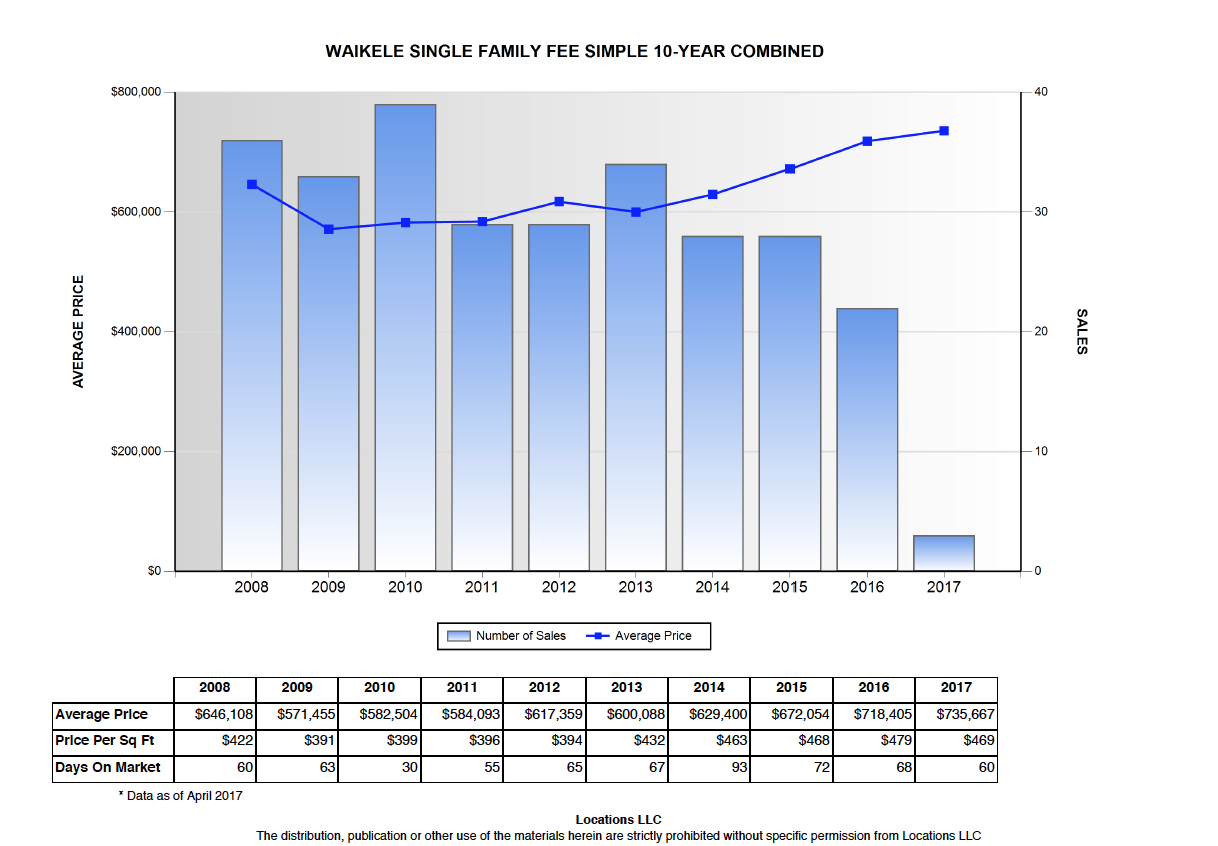 [prisna-wp-translate-show-hide behavior="show"][/prisna-wp-translate-show-hide]Looking for a neighborhood with a great community, good schools, the best shopping you could ask for and a regional park that hosts almost any type of sporting or community event? Then living in Waipio Gentry or Waikele is where you want to be. Located in Central Oahu in the city of Waipahu, Waipio Gentry and Waikele were among the